ABOUT CARS ACCIDENT MANAGEMENT
We are a specialized accident management provider for Australian motor industry. Our mission is to lead the world in car accident care by providing products and services which motorists are not able to access from insurance companies. We achieve our mission by implementing accident management infrastructure for Australian smash repairers, motor dealers and fleet leasing companies.
COMPANY GOALS
Our goals are:
Help motorists to benefit from accident management products.
Help smash repairers improve their financial performance.
Help motor dealers set up accident management centers.
Help fleet leasing companies offer accident management to their customers.
HOW WE HELP MOTOR INDUSTRY
We enable motor dealers and fleet leasing companies to set up and operate accident management centers so that they are able to earn revenue through provision of collision repair and credit hire services.
We help smash repairers to get better payment rates from insurers.
BACKGROUND AND MILESTONES
2011 business started as Alexandria Legal Service with the aim of providing claims management services for uninsured fleets, including taxi operators in NSW.
2012 business renamed as Mutual Care Legal with the focus of providing accident management services for smash repairers who specialize in repairing taxis.
2013 business renamed CARS Claims with the goal of helping all NSW smash repairers to achieve improved payment terms from Australian insurance companies.
2014 introduced credit hire services smash repairer market by enabling smash repairers to earn income from provision of courtesy vehicles.
2015 we implemented an innovative new IT program which lets all customers to track the progress of their claims online.
2016 we have expanded into fleet management, and have started to source repair work for smash repairers.
2016 introduced accident management to Australian motor dealer industry.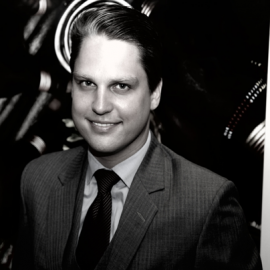 Daniel Nerezov
Director
Daniel co-founded CARS Claims for the purpose of helping people to solve various problems experienced by motorists when dealing with car insurance companies.
Daniel's passion is to create benefits for motorists which are not able to obtained from car insurers, including unlimited access to replacement vehicles, zero excess insurance claims and compensation for diminished value of motor vehicles after car accidents.
Pieter Bezuidenhout
CUSTOMER SERVICE
Pieter is an experienced customer service professional who enjoys communicating with customers and looking after their day to day needs.
Mike Matys
Claim Handler
Mike is a tireless litigator who specialises in being able to persuade insurers to pay maximum for car rental claims.